Orion was a giant hunter who can walk on water so much that Jesus would get jealous! Hell he was such a bad ass hunter that he would be hunting Yautja instead the other way around. Hell the Yautja might as well have made their home planet orbit around the star Alnilam! (
The middle star in Orion's belt
) However, Orion was going to find out that the god of the sun did not like men getting close with his sister.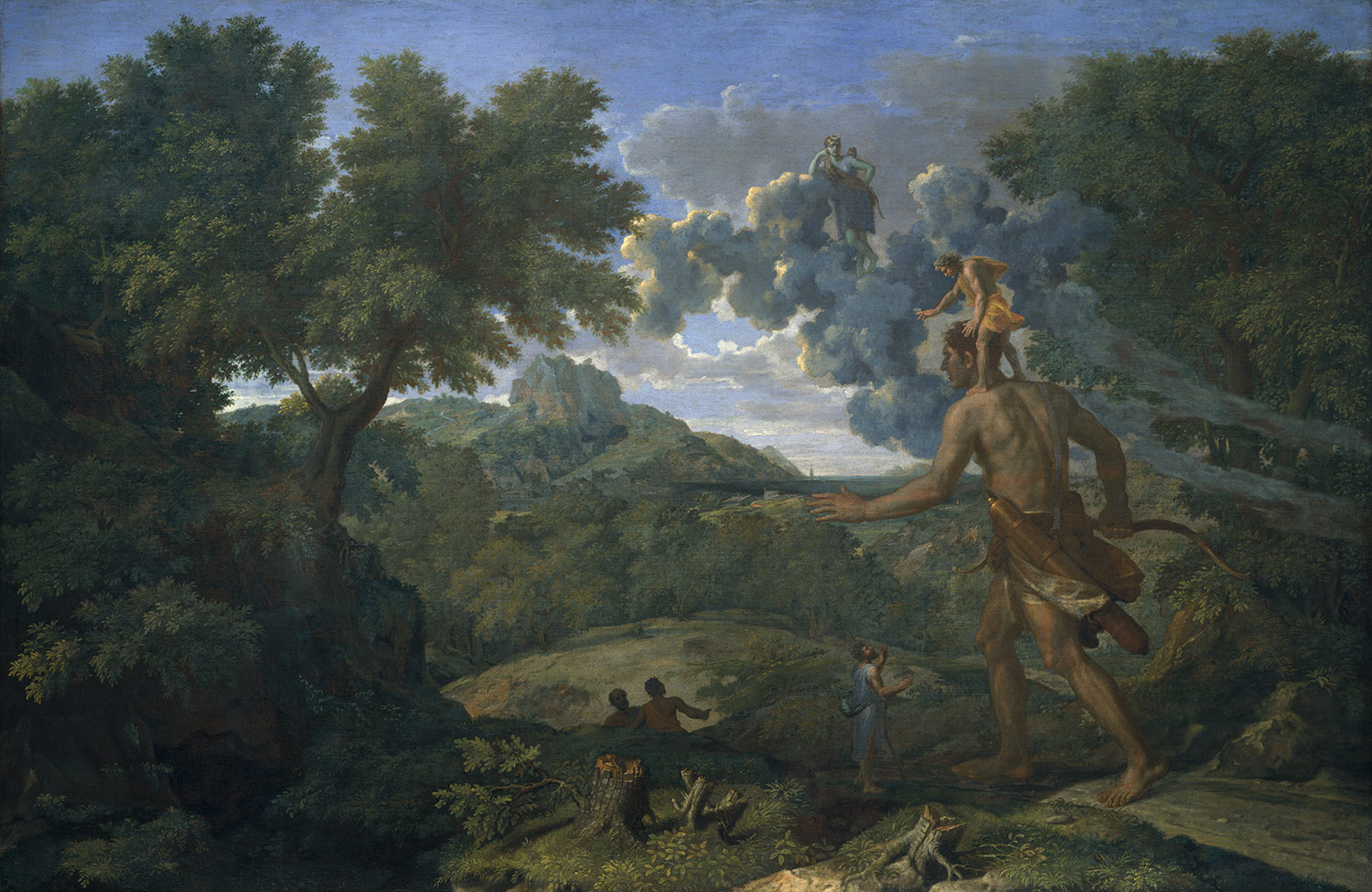 Domo Arigato Mr. Roboto!
When I last talked about Orion he got drunk, a king blinded him, and he needed the help of a robot to lead him the sun rise to restore his sight. Unfortunately, Orion never got his revenge on the king who blinded him and eventually got over it. And so like a giant water walking Teddy Roosevelt, went to look for some more animals to hunt. (
God the animal lover losers today would hate this man
)
You know I don't want to turn you into a stag
While hunting in some woods in Greece, the goddess of the hunt caught sight of him. Now even though Artemis loved men as much as Number 86 liked boys, she found herself smitten with him. Why? Because she saw something in him that all the other men she had met before didn't; a equal.
The two were meant for each other like Bonnie and Clyde or the Sacred Thebean Band because both were equally skilled in hunting. Both could cause more mass extinction via hunting than Permian event and soon it seemed that Orion would be the one to pop Artemis' cherry, but as it turned out Apollo didn't like her sister falling in love with other men.
Bring it on!!!!
See Apollo liked the fact that Artemis generally hated men because all that untapped love went all to him. So when he saw his twin starting to get close with the giant son of Poseidon, he saw a threat in keeping all his sister's love for himself. The god of the Sun decided to devise a plan to make the two lovers into the biggest star-crossed lovers until Romeo and Juliet came out!
He needed a way to get Orion killed without making it look like it was his doing, but since Deadpool didn't live at the time, he would need something more subtle. His choice, a giant fucking Scorpion, which isn't really subtle in my world, but I guess the Greek gods live in another reality when it comes to subtlety. Hell if he wanted a scorpion, just get this guy:
FINISH HIM!!!!
This giant scorpion was about as destructible as Wolverine, nothing and I mean nothing could kill it. Heck it wouldn't even bleed so you definitely couldn't kill it. Apollo thus sent his giant thick shelled arachnid after Orion when he wasn't chillin and huntin with Artemis.
Orion was at the moment more than pleased with fighting this massive arthropod that would make facing a group of giant radscorpions with only a 10 mm pistol a cake walk. Orion brought out his weapon of choice, a bronze club, (
Because giants are somewhat obligated to using only clubs and say a sword, but maybe it costs a lot to make a giant sword
) and started to wail on that bug, but he would soon learn that, blunt weapons do shit all against heavy armor.
For the first time, Orion realized he was the hunted, much like Sanger Rainsford when he found himself on an island with a mad Cossack aristocrat. Orion was left with no option but to flee to sea where the scorpion couldn't reach him. This was all apart of Apollo's grand Batman Gambit as we shall see for it wasn't his intention to have the scorpion to kill Orion, but Artemis herself! (
Oh the irony, it is simply delicious!!!
)
Que long "NOOOOOOOOOOOOOOOOOOOOOOooooooooooooooooooo" here
While hunting on some random island, Artemis was greeted by here brother who issued a challenge. Out in the distance there was a object glinting in the water. Apollo said that he bet Artemis couldn't strike that object with her arrow from here. Artemis scoffed and accepted reading her silver bow and shooting out an arrow at the gleaming object. She of course nailed the target, but would be in a rude surprise when she flew over to see what she hit.
What laid floating in the sea was the body of Orion, the silver arrow that brought instant, but painless death had struck the giant in the head. Artemis wept over his body as she took it up to Olympus to mourn over it some more. Needless to say, the divine twins didn't talk for a while and eventually Artemis decided to give her lover and equal the greatest gift of them all; immortality.
She wasn't going to raise from him the dead and let him live with her forever. No that is something Jesus would do, she decided to transmorgarize his body into stars and formed the constellation Orion. Not to be undone, Apollo took the Scorpion and created the constellation Scorpio. Now Orion was a winter constellation and as the summer began, Orion would slowly fall into the ocean as the Scorpio constellation goes above it. And so ends the story of Orion from mortal being to immortal constellation. And unlike Orion Studios, the Orion constellation still remains.
Now some Metallica!!!!