The tale of Io is indeed one of the more famous stories that deal with Zeus' adulterous escapades, but there are nice little things that were explained such as:
A sea named for her (which I have sailed over in my journeys in the Mediterranean)
A strait (Bosporus means "ox passage")
And Zeus is still a rapist who would still probably hit that cow (though looking how his wife looks I don't think that would be the only cow he has been plowing the fields with)
And finally Hera is still a frigid, scheming bitch
Poor Io in all this, she was taken away from her loving family in Argos by the lust of Zeus, and then when he tried to cover up his infidelity, he turned her into a cow. Then she was taken away by that shrewd bitch Hera because Zeus evidently drew the line not giving her what she wanted, but that doesn't stop him from cheating on her. (You magnificent bastard Zeus I salute thee!)
Hera of course knew that cow wasn't really a cow, but Io, so she turned her back into a human and returned her home with her loving father in Argos, Hera's favorite city? Of course not, this is Greek Mythology, the gods are asshole pricks! She had Io tied up and ordered her 100 eyed manservant Argus watch over her. Then when Hermes slayed Argus and released the cow woman, did Zeus turn her back and spirit her back to Argos? Let's find out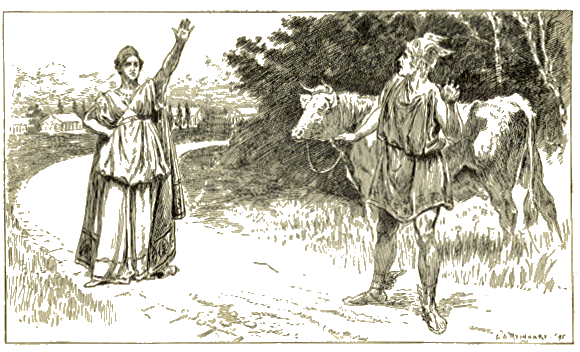 No that bitch must suffer more, she got raped by my husband!!!
Of course not, were you reading what I said just a sentence ago? The gods in Greek Mythology are gigantic asshole, douchebags who have a weird sense of retribution. Like when a woman gets raped (Medusa and Io) their lives must be made into a living hell; Hera was already pissed that Hermes killed Argus so when she saw that Io may return to her family, Hera was like "Yeah well fuck you!"
Before this guy, the gadflies of society and Greece were... well um gadflies
Hera sent a relentless gadfly that pursued and stung poor Io as she fled all across Greece and across the Hellespont (or because of her the Bosporus Strait) until she reached the Caucasus where the friend and creator of modern man, Prometheus, was chained due to that whole giving fire to man and trolling Zeus for massive lulz. Despite being in probably more agony than her with the whole chained to a rock for eternity while two eagles come over and feast on his liver, Prometheus was able to comfort Io.
You see fire good!
The titan told Io that she would be the ancestress of the greatest hero of all time (and Prometheus'' savior) Heracles. He told her that she would return back into her human form if she went down to Egypt, so off to the races did the cow went, but instead of going South and through the west coast of the Middle East, she did it the hard way. She returned to Greece and went into the Mediterranean in an area now known as the Ionian Sea.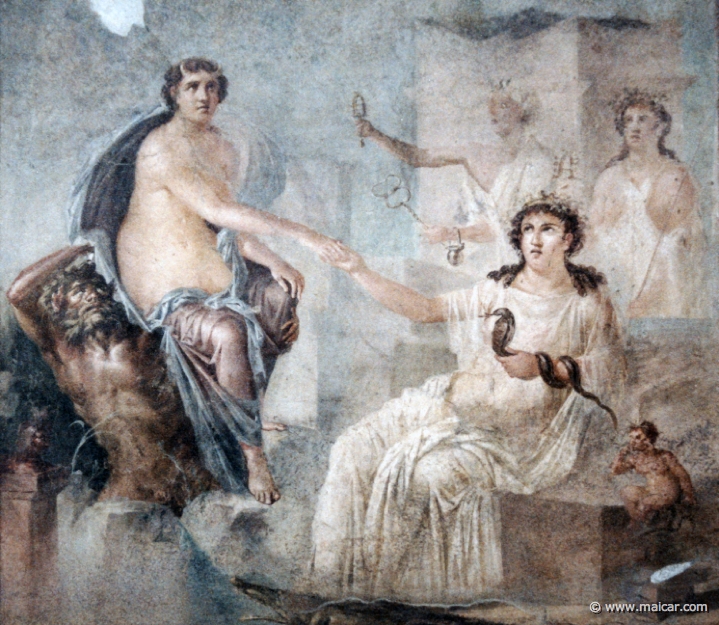 Hi welcome to Egypt, do you mind me asking why you have horns on your head
When the Egyptians saw a giant white cow wade out from the sea and collapse in exhaustion (it took a year for her to reach Egypt) they began to do what any other ancient person would do; they began worshiping it. So they carried their new goddess to the bank of the Nile where she would rest. Zeus saw this as an opportunity to finally make things right for once with the woman that he had put through so much pain and suffering. When Hera fell asleep (meaning he could have probably made things right a long time ago) Zeus sent a mighty bolt of lightning which struck that cruel gadfly and sent it's corpse into the Nile. He then turned Io back to normal, which probably reinforced the idea in the Egyptians that she was some sort of goddess. A king proposed to her and she married him and became a queen of Egypt. Generations later Prometheus's prophecy would come true as Alcmene gave birth to a boy.