Continuing on this streak about the famous inmates of Tartarus I end it with the daughters of Danaus. Compared with the stories of Tantalus and Sisyphus, the Danaides are less famous, but their is still note worthy to comment about. It is a tale of every groom's nightmare, to be murdered by the one you had just married and it is also a tale of the grave consequences that happen to such wicked women.
King Danaus was a legendary king in Egypt who had a lot of daughters, 50 to be exact! Of course he did not have only one wife, but 12 did come from a nymph named Polyxo while the rest came from a woman named Pieria and some other chicks whose names are lost to history. Now Danaus had a twin brother named Aegyptus (whose name would come to mean the Latin name for Egypt) and he had 50 sons! (Jesus these brothers knew how to get many kids of the same gender.) When both the sons and daughters got older, Aegyptus wanted his boys to marry Danaus' daughters, but Danaus did not like the sound of that and decided to build the first boat and sail to Argos.
Screw you guys, I'm going to Argos.
Argos at the time was ruled by a king named Pelasgus and when Danaus and the Danaides came over from the docks they asked Pelasgus for protection and they did receive it after the Argives (the citizens of Argos) voted it. But in typical fashion that is prevalent in this story, Danaus would backstab Pelasgus and take the kingdom for himself. Danaus would have total control of Argos, but soon his brother would come sailing with a fleet to Argos, still wishing to have his brother's daughters marry his sons. Danaus, wishing to spare the Argive people the pain of battle, gave his daughters to be married, but ordered them to do something truly horrible on their first wedding night.
Picture this only happening 48 more times
He ordered his daughters to go with the marriage, but on the first night after the marriage, the Danaides were to murder their husbands in their sleep. Almost all the daughters obeyed their father's wishes, but there was one exception, fittingly she would be given the title of Amymone which means "Blameless" in Greek. Her real name was Hypermnestra and she was married to Lynceus, a name that means "wolf", and the reason he was spared was because he respected Hypermnesta's wishes to remain a virgin (Wow, a man who did not want to sexually dominate a woman, are we sure this is still Greek Mythology? O_o)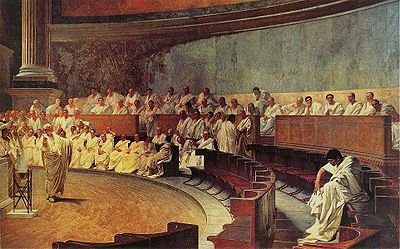 Objection! (Yeah I know that is a Roman courthouse, sue me)
So yeah back to the story, Danaus was furious to find out that one of Aegyptus' sons was still alive and threw his daughter to Argive law courts. Hypermnestra was saved when the goddess of love, Aphrodite, intervened and took her away. Soon afterward Lynceus avenged the deaths of his brothers and killed Danaus, thus ushering a new dynasty with Hypermnestra known as the Danaan dynasty. The remaining daughters would remarry in the typical way marriages were made in Greek Mythology, a foot race (No I'm serious). They would not however escape from the punishment of their horrendous deeds.
Its a hard luck life for us!
You see hell had a special spot for the murderous 49 daughters of Danaus. They were condemned to fill a tub in order to wash away their sins, but here's the kicker, the tub had holes in it and because of this it would be impossible to fill the tub since the water would pour out. This leads to an interesting in terms of linguistics as the Danaides pouring forth water is probably where the Greek word Danu which means "river" comes from, so because of these murderous daughters we got the Danube River. (Ain't word origins fun?) Hypermnestra on the other hand would renounce her vow of celibacy and give birth to the conqueror Abas who would then be succeeded by Proteus who would send our dear friend Bellerophon to Iobates. (Yes Greek Mythology is a convoluted web of characters)