In this blog of MIGM, I continue to recall the 12 "Impossible acts" committed by the favorite bastard son of Zeus. After capturing the Cretan Bull, Heracles was given his next task by Eurystheus, to steal the 4 mares of Diomedes. This was not; however, the Diomedes of Iliad fame, but the giant bloodthirsty king of Thrace, a primitive and barbaric region north of Macedon. And true to their cruel master's nature, his horses: Podagros (the fast) Lampon (the shinning) Xanthos (the blond) and Deinos (the terrible) were not your average horses, for they were carnivorous and particularly loved the flesh of humans. (Though they were not the weirdest of horses in mythology that would be Sleipnir)
Like many the myths I cover, there are numerous versions told, but for this blog I will do the two that I found on Wikipedia.
Get in the boat (yeah I need better quotes, help me out)
In the first version, Heracles would not be going alone, but with a group on young boys.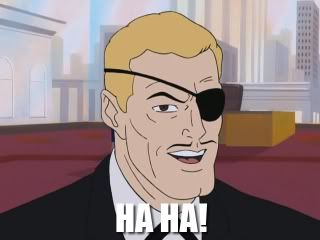 Ancient Greek Pedophilia
Ahem, yes, so Heracles and his little fishes got on the boat and sailed north to Thrace. When they reached their destination, Heracles didn't go out to capture the mares, but instead sent the boys to do it! They were able to steal the hulking mares, but not before they came onto the attention of Diomedes and his men, who began pursuing them. When the boys had arrived and told Heracles that Diomedes was coming after them, he left the horses in command of his favorite companion, Abderus. Apparently Heracles didn't know much about the mares since he left them in the hands of a young man. He seemed to not know why Diomedes had the mares tethered to a bronze manger since they were wild and loved to eat human flesh, and some retellings had the ability to breathe fire! So yeah, you see where this is heading?
Oh the Pain! Oh the Irony!
As Heracles was locked in battle with Diomedes, one of his boys told him that Abderus had been eaten by the mares. Enraged by all belief, Heracles promptly beat Diomedes to a bleeding pulp and carried him over to his mares, who started to eat their master. Apparently the horses calmed down after they had their fill of Abderus and their former master, so Heracles bound their mouths shut and returned to Eurystheus, but not before founding the city of Abdera in honor of his fallen companion.
When the horses were given to Eurystheus, he offered them to Hera and they were released to roam around Argos, apparently their hunger of flesh was gone (or was it!) Now I must talk about the other version of this tale.
I have anger issues!
Unlike the last time, Heracles did not leave Tiryns with a bunch of youths, but instead left on by himself. When he reached the city in which Diomedes dwelt he did not sleep in the room that the king had given him, fearing Diomedes may slit his throat as he slept. He went over to the stables and broke the chains binding the horses who immediately fled the city for the highest point in this peninsula.
Fly my pretties, fly!
After this Heracles went out of the city limits and did something epic with only his strength and an ax. He dug a trench so wide and deep that he turned the peninsula into a fucking ISLAND! And he did this quickly apparently because Diomedes didn't even notice that his land had been turned into an ISLAND. When Diomedes went out to investigate, Heracles used the same ax to kill Diomedes and like the first story feed him to his own mares. The story ends the same way as the last, but it is the fact that Heracles created an island by digging a trench with an AX that gets me laughing. (I guess these Greeks need a way to explain why there was an island in that region!)
So that was Heracles' eighth task and next week I will explain his ninth task, but before then I have to watch a couple of videos
Come on Arnie, don't fail me now!
As always, comment, critique, and COMMENT